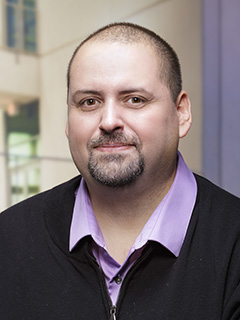 To the Community,
It is our goal at the Henry Mancini Institute to give back to the community in as many ways as possible. Our Mancini Fellows are among the most talented performers, composers, and educators, of their age in the country. If you have ideas about how we may provide positive music experiences for both the community and our students please let us know. Through our HMI Outbound program, we are always looking for opportunities to expand our outreach radius.
Current programs include performances at local schools and venues. We also provide chamber ensembles for "The Stage" in the Design District and "Sunday Sounds" at Fairchild Gardens. We also run after-school music education programs at various venues throughout Miami-Dade County.
I look forward to seeing you at an HMI Outbound event in the near future!
Stephen Guerra
Managing Director of the Henry Mancini Institute
Director of Community Outreach
Lecturer, Jazz Studies
Email: Sguerramusic@miami.edu