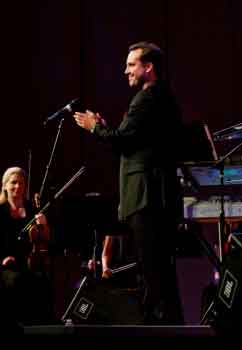 Welcome Mancini Fellows,
Congratulations on becoming a part of The Henry Mancini Institute!  You are continuing in a very distinguished line of HMI alumni who have gone on to significant careers in all musical areas.
This is an exciting time for music—never have we seen such a dialogue among the various genres: jazz, classical, contemporary, world music are all listening to each other and informing each other.  We are creating new types of musical languages, and making the world a richer place.  You are the young musicians who will take us there, with your dreams and your vision.
How will you do this? By working harder than you ever have, by pushing yourself beyond your boundaries, and creating something only you can create.  Supported by a rich and deep pool of faculty, you will achieve things here at Frost that will stretch you and prepare you for a new world of music.
So – let's get started!
Scott Flavin, Resident Conductor and Artistic Coordinator
The Henry Mancini Institute