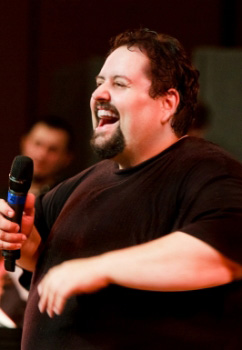 Congratulations to all Mancini Fellows!
As the managing director of the Henry Mancini Institute (HMI), it is my goal to make your involvement with the program as smooth as possible. You will receive rehearsal and meeting scheduling information from me throughout the year. I look forward to working with you.
Mancini Fellows participate in concerts, recordings and unique events with internationally renowned guest artists. You will enjoy the camaraderie of working with highly talented colleagues that hail from diverse musical and cultural backgrounds.
Community Outreach is a major proponent of the HMI experience. I invite you to become involved in our outreach initiatives while here. There is no greater gift that we can give than that of music. In addition there will be opportunities for networking and creating your special identity as a performer so that you will have the tools to be successful after you receive your degree.
Please do not hesitate to ask if there is anything I can do to help you while you are a student here—and as an alumnus in the future.
Stephen Guerra
Managing Director of the Henry Mancini Institute
Director of Community Outreach
Lecturer, Jazz Studies
Email: stephen.guerra@miami.edu