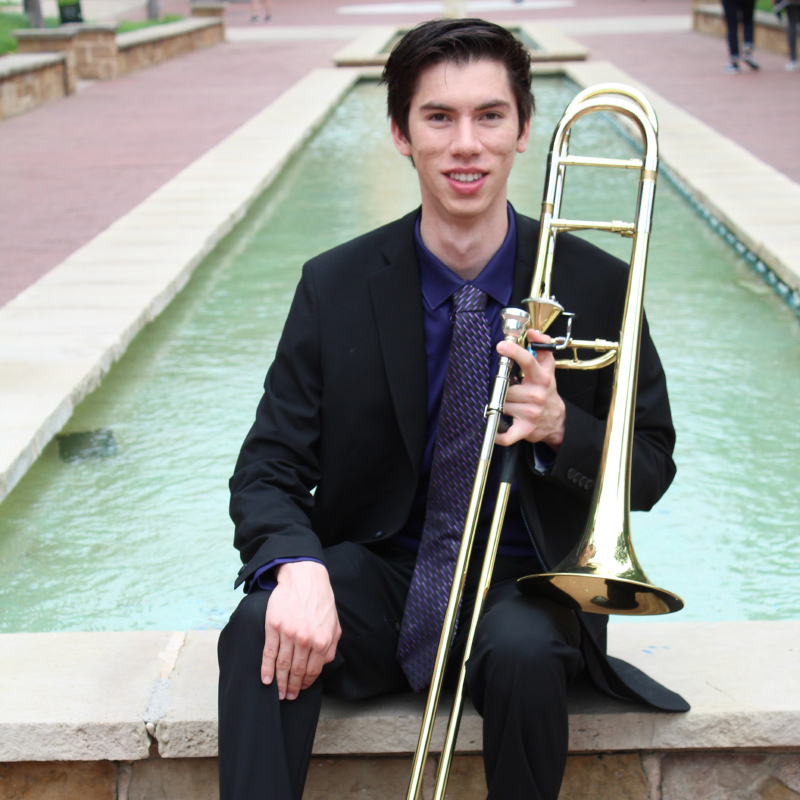 Patrick Anderson Trombone | HMI Fellow
AD Trombone Performance.
Patrick Anderson is a trombonist who actively performs in a wide range of genres including orchestra, jazz, and commercial video game and movie soundtracks. While attending University of North Texas, he performed in various ensembles such as the Concert Orchestra, 4 O'Clock Lab Band, and UNT Trombone Consortium. An avid performer, he presented several recitals throughout his undergraduate career which received high acclaim. In addition to his Henry Mancini Institute Fellowship, Patrick received a fellowship to attend the 2020 Aspen Music Festival. In previous years, he attended the International Lyric Academy in Italy and the Philadelphia International Music Festival.