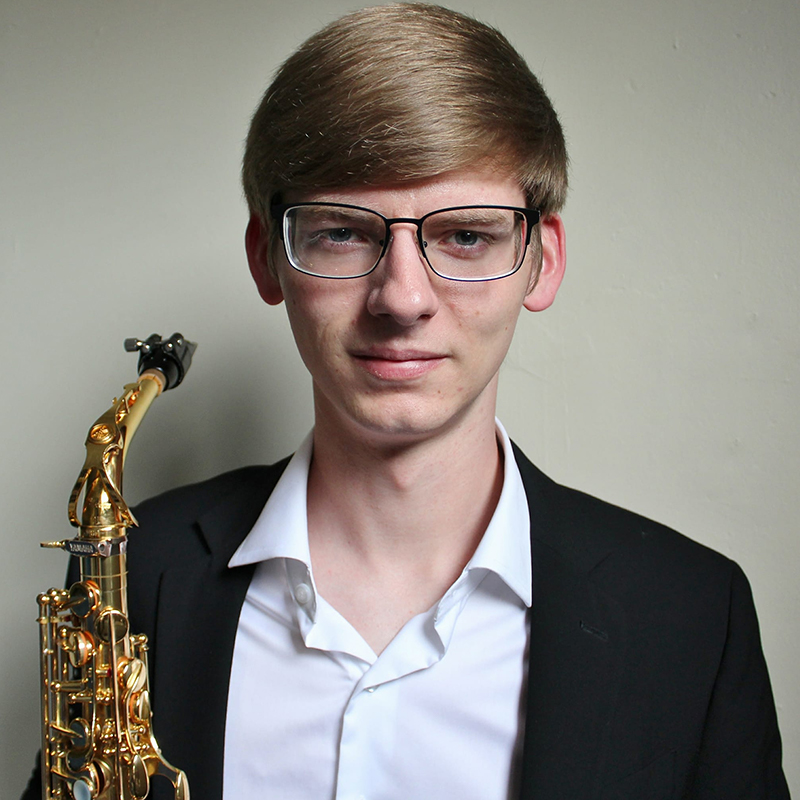 Benjamin Morris Saxophone | HMI Fellow
Milton, West VA.
DMA Saxophone Performance.
Benjamin Morris is a Miami-based saxophonist whose multifaceted musical abilities have resulted in myriad opportunities during his promising career. Since 2017, Morris became one of three saxophonists on the New World Symphony roster (Michael Tilson-Thomas, artistic director), with recent performances including works by Bernstein, Prokofiev, and Rachmaninoff. Previously, Morris completed a Master of Music degree at Carnegie Mellon University in Pittsburgh, Pennsylvania. While there, Morris won the 2017 Wind Ensemble Concerto Competition. During his time in Pittsburgh, he performed with the Pittsburgh Ballet Orchestra, Johnstown Symphony Orchestra, the Butler Symphony Orchestra, and the Balcony Big Band. Morris is a founding member of the Bridges Saxophone Quartet, a modern professional saxophone quartet focused on bridging the gap between classical and jazz chamber music and expanding the repertoire in both genres. Currently, Morris is enrolled in the Doctor of Musical Arts program at the Frost School of Music at the University of Miami, where he is studying with Dale Underwood.