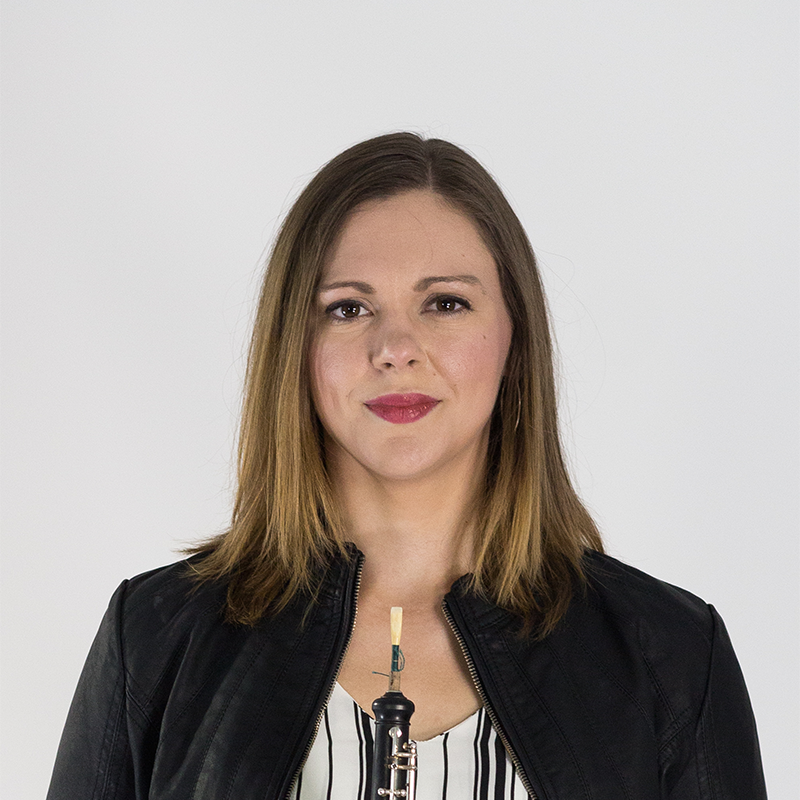 Jessica Myers Oboe | HMI Fellow
Indianapolis, IN.
DMA Oboe Performance.
Jessica Myers is a versatile oboe and English horn player. Currently studying for her doctorate at the University of Miami with Professor Robert Weiner, she is an HMI Fellow, oboe teaching assistant, and active member of the KHAOS Wind Quintet. She has performed with the Muncie Symphony Orchestra, Mannes Orchestra, Butler Ballet, Mannes Opera, Vocal Productions NYC, the Florida Grand Opera, the Maltz Theatre in Florida, and served as an Artist-in-Residence at the International House New York City. Additionally, she has participated in the IMANI Winds Chamber Music Festival and the Ameropa Chamber Music Festival in Prague.
Jessica's private teachers include Sherry Sylar, Robert Weiner, Dr. Lisa Kozenko, Jennifer Christen, and Malcolm W. Smith. She obtained her Bachelors of Music in Performance with a minor in psychology from Butler University, Masters of Music Performance from the Mannes College of Music, and an Artist Diploma from Ball State University.