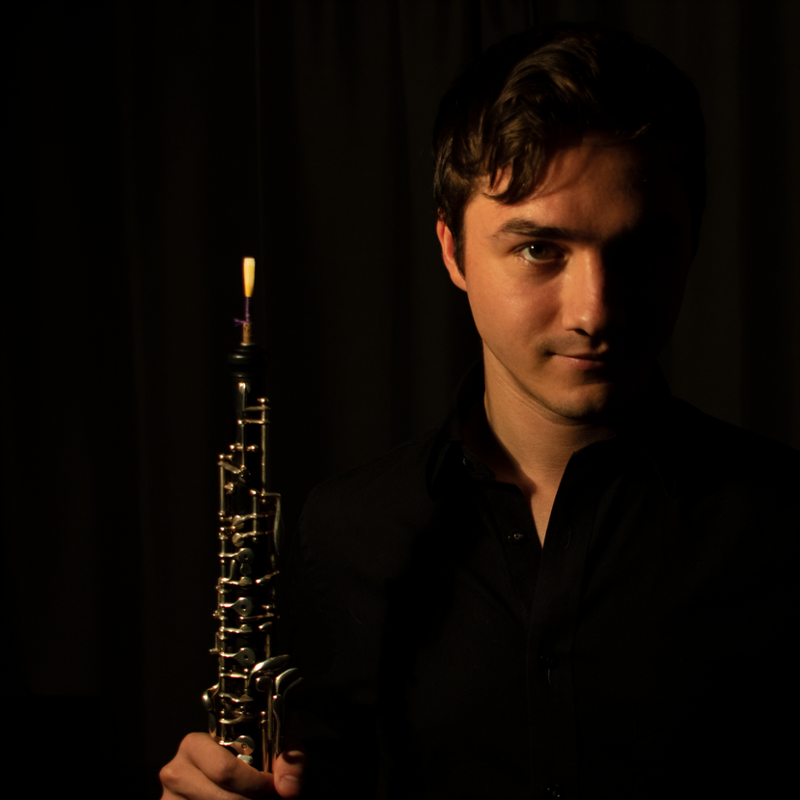 Daniel Graber Oboe | HMI Fellow
New Orleans, Louisiana.
DMA Oboe Performance. 
Daniel Graber is an oboist born and raised in New Orleans, Louisiana where he grew up listening to many combo and big band charts written and arranged by his father, music teacher, and jazz trumpeter, Brian Graber. Daniel began learning the oboe under the instruction of Jaren Atherholt, former principal oboist of the Louisiana Philharmonic Orchestra. Mrs. Atherholt helped him blossom as a young musician, giving him the opportunity to study nationally and abroad. Daniel attended the New Orleans Center for Creative Arts where he took classes in theory, musicianship, and performance in a conservatory-style setting. While attending NOCCA, Daniel worked with classical and jazz musicians alike, attending concerts and masterclasses with renowned musicians such as Yo-Yo Ma and the Marsalis family. Daniel enrolled in undergraduate study at Kent State University, where he studied with Danna Sundet and began to freelance as an oboist in the Northeast Ohio area. Since attending KSU, Daniel has worked with other renowned oboists including Frank Rosenwein, Kesuke Wakao, Nick Stovall, and repairman John Symer. Daniel recently completed a master's degree at Lynn University, where he studied with former New York Philharmonic principal oboist Joe Robinson. Daniel now resides in Miami, where he is pursuing a Doctor of Musical Arts degree at the Frost School of Music, performing with orchestras across the state.