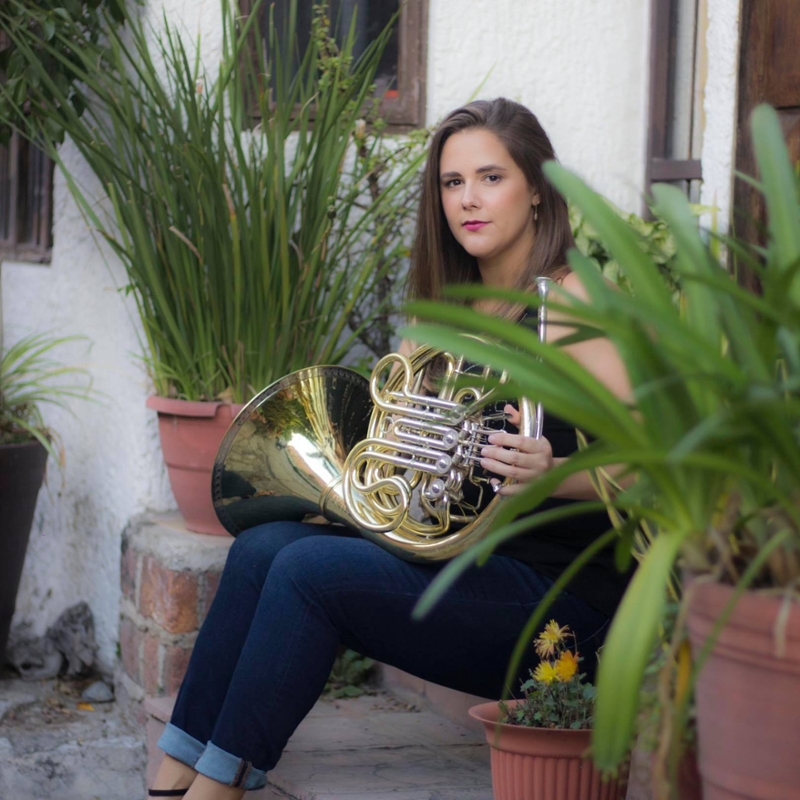 Amber Dean French Horn | HMI Fellow
East Moline, IL.
MM Horn Performance.
Amber started her professional career in 2012 when she joined the Orquesta Sinfónica Sinaloa de las Artes in Culiacán, Sinaloa, Mexico, where she played third horn for three years. In February 2015, Amber became the second horn of the Orquesta Filarmónica de Jalisco in Guadalajara, Jalisco, Mexico. During her time with the OFJ, the orchestra toured South Korea, Germany, Austria, and the United States of America. Amber can be heard playing on two albums that the OFJ recorded: "Tchaikovsky: Violin Concerto-Francesca da Rimini" and "Mariachitlán". In 2019, Amber moved to Miami to pursue a master's degree at the University of Miami's Frost School of Music, where she is a fellow in the Henry Mancini Institute. Amber has performed with many orchestras in South Florida, including the Palm Beach Symphony and Florida Grand Opera.