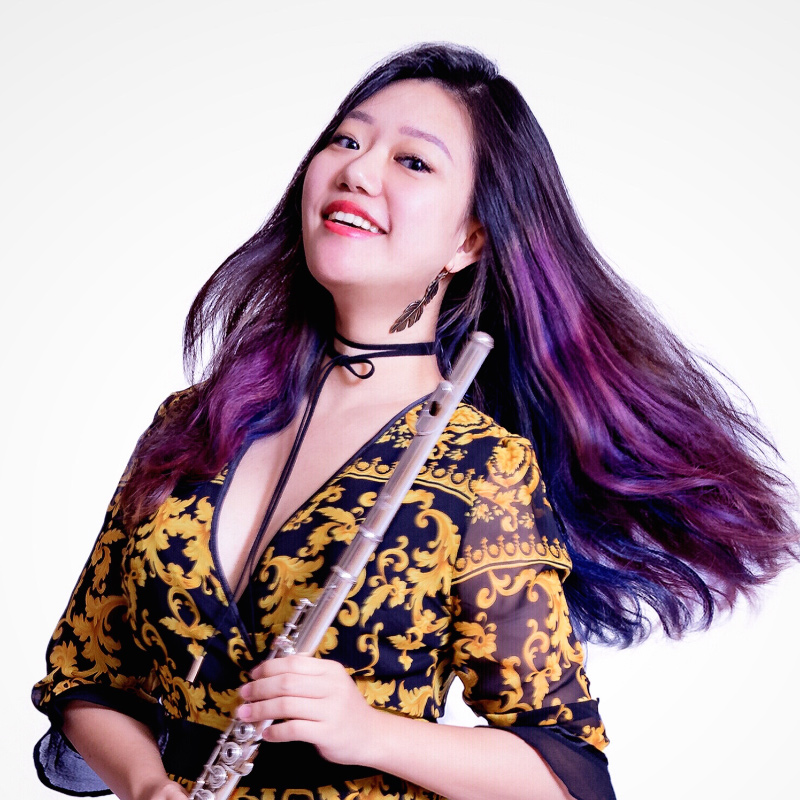 Lily Zishu Xie Flute | HMI Fellow
Shenzhen, China.
MM Flute Performance.
Flutist Lily Zishu Xie was born into an artistic family in Shenzhen, China. At the age of 15, she became the principal flutist of the China Youth Symphony Orchestra and went on to study at the Oberlin Conservatory of Music as a student of Alexa Still. Currently, Xie is a full-tuition scholarship recipient at the Frost School of Music at the University of Miami where she is pursuing graduate studies as a student of Dr. Jennifer Grim.

In 2012, Xie won the First Prize of The Seventh International Competition of Young Musicians in Vladivostok, Russia. Later that year, Xie was chosen to be the only flutist to perform on the Excellent Students' Concert of the Famous Russian Musicians Master Class Series in China on the recommendation of the Russian federal ministry. The following year, Xie was awarded First Prize in the Nanning International Flute Competition, competing in both the solo flute and chamber music divisions.

In 2014, Xie won the MasterWorks Festival Concerto Competition and successfully presented an honors recital with the MasterWorks Orchestra in Indiana. In 2017, Xie performed as the principal flutist with the National Youth Orchestra of China (NYO-China) in Carnegie Hall.

Also trained as a classical pianist, Xie has performed with many acclaimed musicians, such as Peter-Lukas Graf, Wierzbinski Antoni, Ludovic Morlot, Pierre-Yves Artaud, Lang Lang, and Yuja Wang.