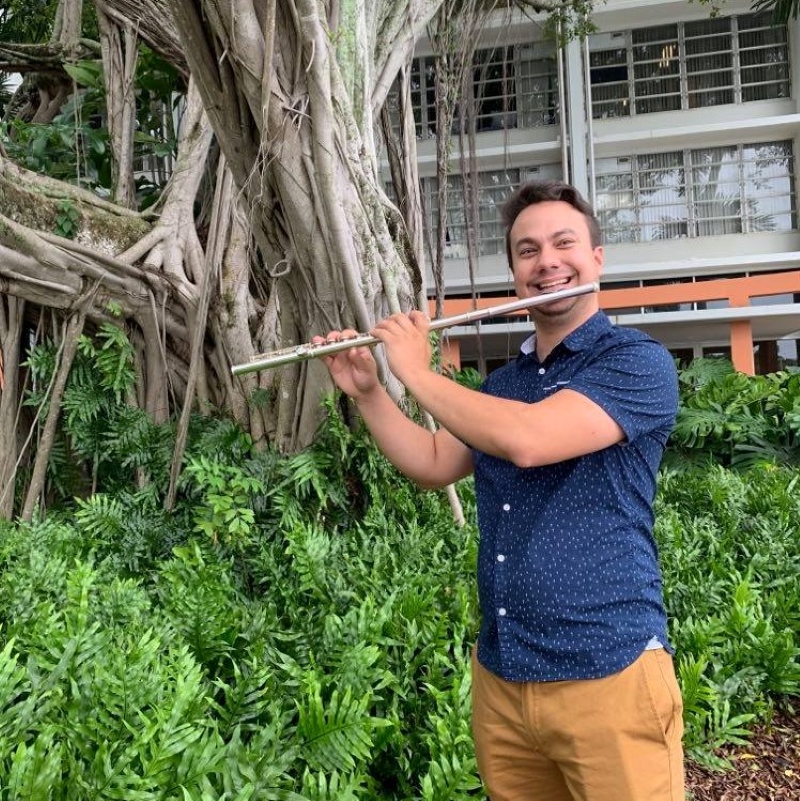 Hassik M. Vasquez Narvaez Flute | HMI Fellow
Cartagena, Colombia.
MM Flute Performance.
Hassik M. Vasquez Narvaez was born in Cartagena, Colombia. He began his musical studies at the age of eleven at the Comfenalco Cartagena Music School where he was a member of the Comfenalco Youth Orchestra, Comfenalco Big Band, and Charanga Comfenalco Ensembles. In 2012, he played at the IV Cartagena de Indias Voces del Jazz Festival. In 2013, he was awarded academic and music scholarships to attend Northwestern State University of Louisiana where he traveled to continue his musical studies in flute performance with Dr. Dennette Derbisova McDermott. While studying, Hassik was selected to participate in the 14th Annual McCutcheon Honors Recital based on an outstanding jury performance. In 2018, Hassik was the selected winner of the 2018 Concerto Aria Competition at NSU where he performed the "Fantaisie brillante sur Carmen" as a soloist with the Natchitoches-Northwestern Symphony Orchestra. Hassik has participated in several master classes with notable musicians from around the world, among them include Susan Milan, Francesca Canali, Andrea Griminelli, Jean Ferradis, Emily Butterfield, and Brian Luce. Hassik is currently pursuing a master's degree in flute performance under the guidance of the renowned Dr. Jennifer Grim at the Frost School of Music at the University of Miami where he serves as a teaching assistant in the Experiential Music Program.