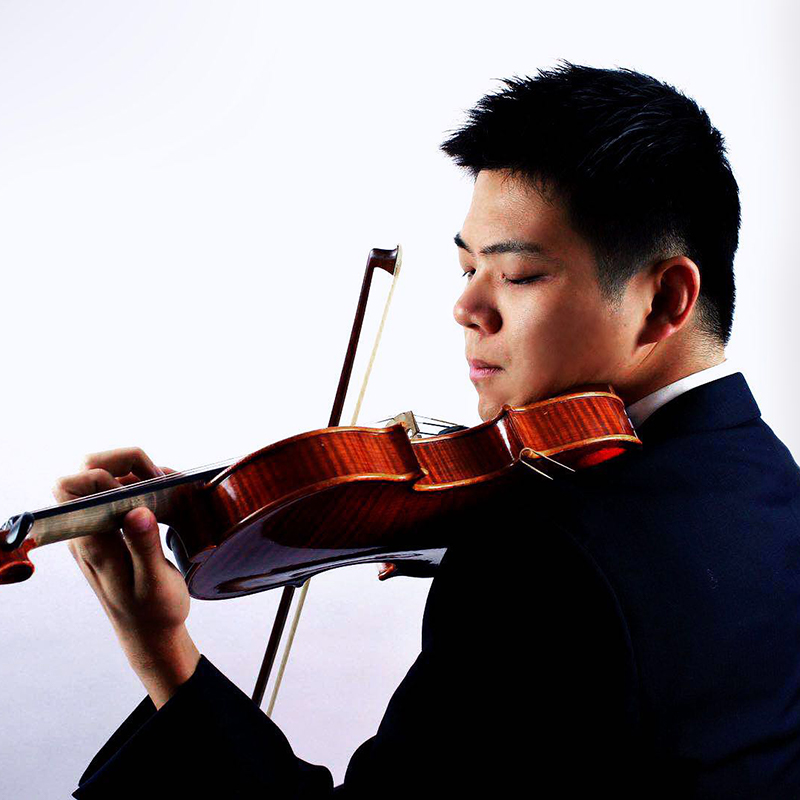 Yuhao Zhou Violin | HMI Fellow

Lishui, China.

DMA Violin Performance.

Yuhao Zhou, a native of Lishui, China, first came to the United States after receiving a full-tuition scholarship to attend the Interlochen Arts Academy in 2008. Zhou has won many music competitions throughout his career including the Belle and Lynum Jackson Competition (2017), Concert of Soloists Competition at Marshall University (2014), and the Asian Youth Music Competition in Singapore. Zhou's most significant mentors include Qian Zhou, Hal Grossman, and Dr. Elizabeth Smith. Zhou has played in master classes with violinists and educators such as Kenneth Goldsmith, Rachel Barton Pine, Charles Castleman, Nikki Chooi, Regis Pasquier, Guillermo Figueroa, and most recently, Elmar Oliveira. As an active freelancer, Zhou has performed in ensembles across the United States, Austria, and China. Zhou is currently studying with Scott Flavin at the Frost School of Music, pursuing a doctoral degree in performance.