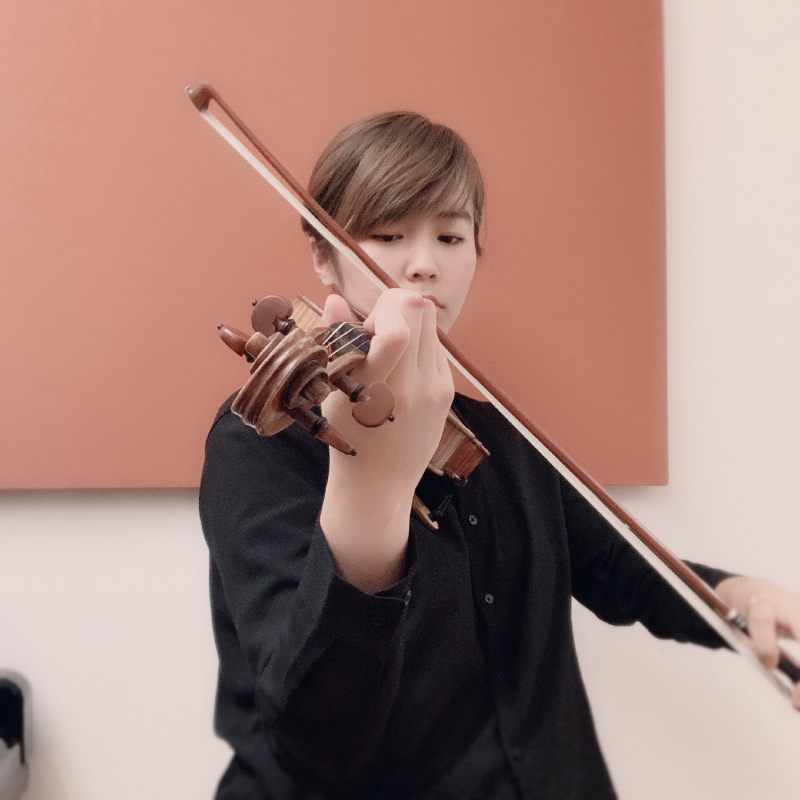 Tianxu Liu Violin | HMI Fellow
Sichuan, China.
DMA Violin Performance.
Violinist Tianxu Liu comes to Miami from Sichuan, China by way of San Francisco, CA. She attended the San Francisco Conservatory of Music where she received her BM and MM in violin performance. Tianxu is a prize winner in several major competitions in China and played as concertmaster of the SFCM orchestra. She has worked with such eminent violinists as Sarah Chang, Ray Chen, Pamela Frank, Ilya Kaler, and Don Weilerstein. Also accepted to the New World Symphony, she is looking forward to working with them as a substitute while pursuing her DMA in violin performance as full scholarship student of Bettina Mussumeli at Frost. Tianxu is excited to begin this new adventure in her musical journey. "I enjoy every moment of playing the violin. I can't wait to get started making music and building myself at Frost!"