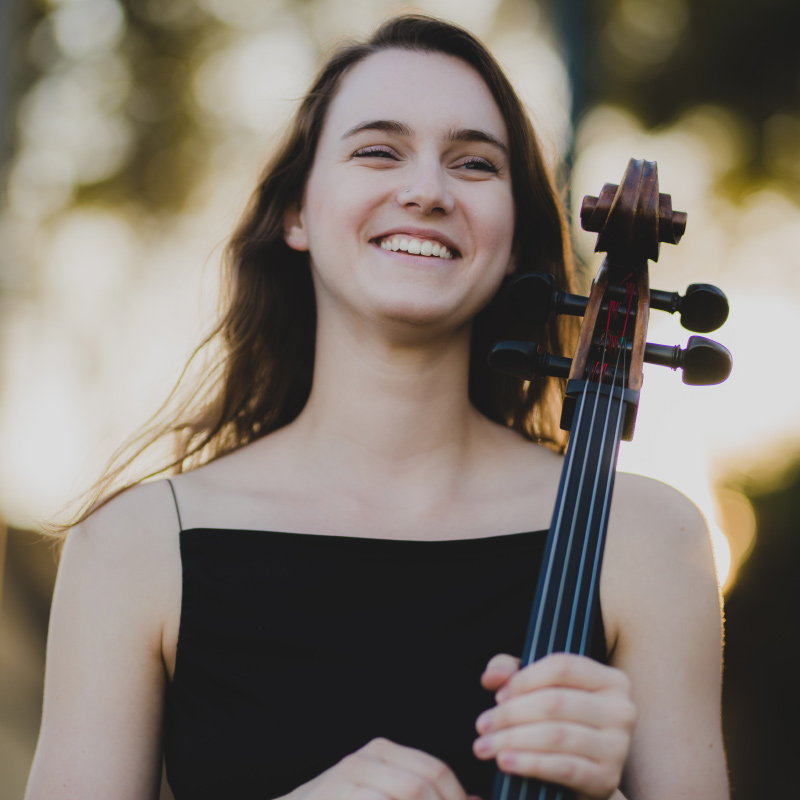 Sarah Huesman Cello | HMI Performance.
Winston-Salem, North Carolina.
Artist Diploma Cello Performance.
Cellist Sarah Huesman, a native of Winston-Salem, North Carolina, is currently working on her Artist Diploma at the Frost School of Music at the University of Miami. She recently completed her Master of Music from the University of Cincinnati College-Conservatory of Music, where she studied with cello professor Alan Rafferty. During her time in Cincinnati, she became a member of New Downbeat, a new music ensemble that works exclusively with living composers while also featuring women musicians. Sarah will continue to work with New Downbeat, performing as part of their virtual season this year.

Prior to living in Cincinnati, Sarah was based in Miami where she received her Bachelor of Music from the Frost School of Music. She was the cellist in the Stamps String Quartet and studied with professor Ross Harbaugh. Sarah enjoys making music in both small and large ensembles and has attended a variety of summer music programs, including Texas Music Festival, Green Mountain Chamber Music Festival, Meadowmount, and the Castleman Quartet Program. Sarah is excited to be back in Miami continuing her musical studies. In her free time, she enjoys being outdoors, baking sweet treats, and listening to her favorite podcast Crime Junkie.